If you are not currently a client of La Verne Animal Hospital, you'll receive 50% off your pet's first exam during your first visit with one of our wonderful doctors! We're so excited to meet you and your pet(s). The offer is valid for one pet exam per new client/account. Click the button below to book your appointment and get our New Client Offer! 
Get 50% Off
Parasite Prevention Deals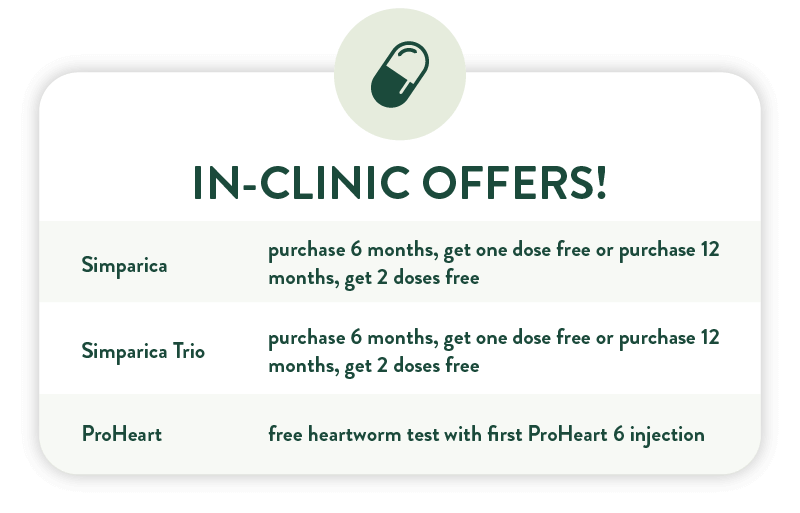 Give us a call to take advantage of our in-clinic promos, or click the button below to fill out a request form and check out our special online pharmacy deals!
Request Now
Heartworm Prevention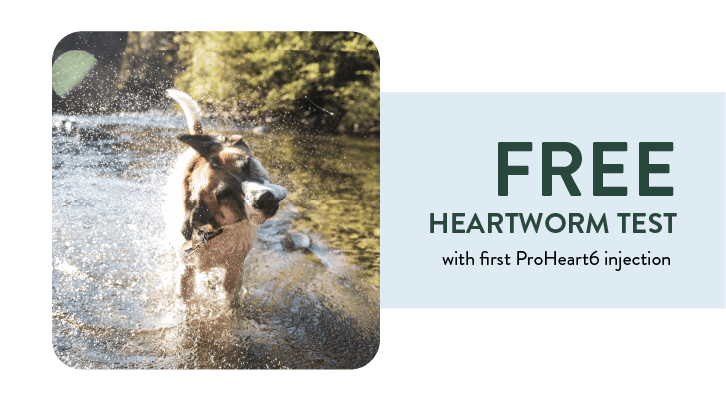 Free heartworm test with first Proheart6 injection (Proheart 6 prevents heartworm disease for a full 6 months in just 1 shot)