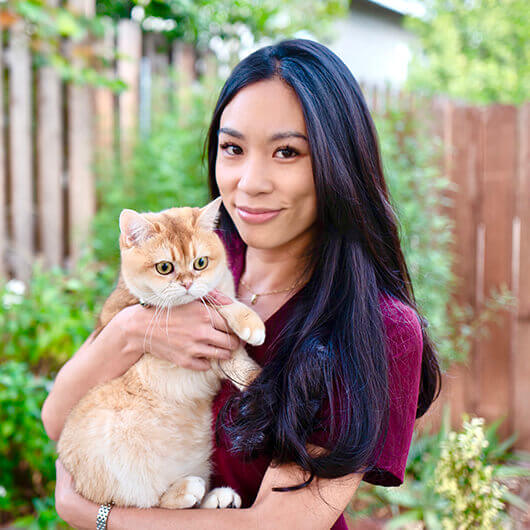 Dr. Rachel Niu grew up in the small town of San Marino, California. Her love for animals started at a very young age, and eventually led her to pursue her dream job as a veterinarian. She received her Bachelor of Science degree in Animal Science at the University of California, Davis. She went on to complete her Doctorate of Veterinary Medicine degree at Western University.
After completing veterinary school, Dr. Niu worked extensively in both private and corporate practices. Drawing from these experiences, Dr. Niu decided to become a practice owner and apply her skill and knowledge into building a hospital that focuses on quality and compassion care for pets and their owners.
Dr. Niu's professional interests include preventative care, surgery, dermatology, urgent care services, and hospice care.
In her free time, Dr. Niu enjoys spending time with her family. She is married and has two young children. She also has two tortoises (Kale Pasta and Arugula Cheese), a cat (Brioche Von Loaferson), and a permanent "foster" dog (Biscuit Mashed Potatoes and Yams). She also enjoys marathon karaoke sessions, baking, and grilling.